There have been a few blog posts about mulch, but never before have I disclosed the big secret that mulch is one of the most important aspects of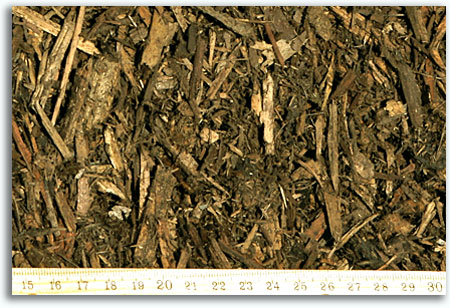 maintaining your garden and keeping your water use to a minimal amount.  After reading an article by Meg McConahey about mulch in the local newspaper, the Press Democrat, I thought I would also provide my input on how to best use it.  Mulch comes in a variety of forms, colors and textures.  You can get recycled palettes, recycled wood products, redwood bark, compost, vineyard clippings/pomace, and much more.  But what is important about mulch is the sealing of the moisture into the soil and also the decomposition of the mulch and providing nutrients to the soil.  With the decomposition of mulch, it does need to be replaced at least once per year, and most recommend twice per year.  Keep it at least 3″ thick and away from tree trunks, new plantings and anything that it could burn or stain (i.e. the side of your house!).
There are numerous producers around Sonoma County, including Grab N Grow and Sonoma Compost.  You can also get it at your local landscape supplier, like Wheeler Zamaroni, Inc.
Please don't hesitate to contact Firma Design Group for any other tips or treasures about landscape, and we'd always be interested in helping you with your landscape design, planning, or engineering services.